Do you remember what personal websites looked like in 1998? Simplistic designs, crude graphics and badly laid out text made reading many of them a painful experience. HTML coding isn't all that hard, but without some skill and experience the results can be awful. Technical limitations – mainly the fact that most web access was through dialup modems – also forced people to keep things simple, and editors like FrontPage often resulted in clunky, bandwidth-hogging code.
It's all different now. We've seen the rise and fall of independent blogging platforms, online web development software and many other technologies that promised to make it easy to build your own site. In their place a single tool has now become the go-to option for anyone who wants to create a smart site cheaply. That tool is WordPress, which is now used by a quarter if the top 10 million websites and has become the most popular blogging tool on the web.
Once you've played with WordPress it's not hard to see why it's so popular. It's a simple online toolkit that lets anyone produce a professional-looking site easily. A huge range of themes means it's easy to tailor your new site's appearance to suit your tastes, and new themes can be bought or developed without too much trouble. There's also a truly enormous selection of plugins to add extra functionality – everything from spam filters to sophisticated e-commerce packages.
I've seen some really great ecommerce sites pop-up in the last few years using the wordpress platform coupled with woocommerce. Here are a few:
Woothemes – The largest woocommerce site is actually the one that sells products for woocommerce, go figure.
WPML.org – The wordpress multilingual plugin is actually sold using woocommerce. This site gets millions of visitors and is selling 3 simple products.
The Tree Center – Fun site that sells trees and plants online that I came across. They are using the highend theme and some customizations to the woocommerce platform.
Entrepreneur Bookstore – This company runs one of the largest financial magazines in the world. In 2012 they launched a bookstore which uses the woocommerce platform.
Pagelines DMS – WordPress based design management system that uses the subscription feature of woocommerce.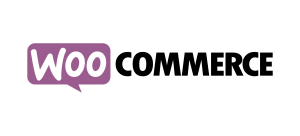 WordPress started out as a blogging platform, but it's swiftly become far more than that. It's ideal for blogging but it also works perfectly for more formal articles, images or as a product catalog. The hierarchy of files and pages can be as simple or as elaborate as you like, making it easy to create sites with different sections laid out in different ways. The standard tools let you create interesting, feature-rich pages without having to learn any code – just add prefabricated modules to the basic template and the code is automatically generated. Additional tools can be bought or found online if you have special requirements.
It's the flexibility and scalability of the platform that really makes WordPress so popular. No matter what you want from a website, it can be arranged. You can set up a free blog without having to buy a domain name or hosting, and add a whole lot of features that earlier blogging platforms didn't offer. If you already have a domain name you can install the WordPress server-side software on your hosting package and do a lot more customization – that's the method of choice for business sites. If you don't have hosting it can all be arranged through WordPress. If you had to sum it up in one word it would be "versatile".
Nothing is forever on the internet and many companies are keen to challenge the dominance of WordPress, but so far nobody's managed it. The software is constantly being developed and refined, with new features and even slicker code enhancing the experience for both developers and site visitors. Unless you're willing to pay for custom site design WordPress looks set to be the best option for a long time to come.